Different ways to use Coinbot
A closer look at four common use cases.
Buy manually, sell like a robot
Coinbot as exit manager
Are you the type of trader that likes manual trading? With Coinbot you can speed things up by buying manually and letting the bot take care of optimal exits for your trades.
Use powerful sell methods to be sure to sell close to the next peak. With "stepgain" you can take advantage of the built-in trend watcher, Coinbot would sell when price is above a minimum acceptable gain and the trend changes direction. With "tssl" you can set a trailing range to handle selling purely based on price action.
Because Coinbot always pulls trade data from the exchange, it's perfectly able to mix with manual trading. In case multiple buys happened, it will automatically work out the average price per unit including trading fees.
100% automation
Fully automated trading
Generate income 24/7 by fully automating your trading strategy.
Coinbot comes fully equipped to trade completely unattended. To get the most out of it, it's recommended to change your strategies during bullish and bearish market.
Because automation comes with risks, a large part of Coinbot strategy options is dedicated to successful risk management to cope with suddenly falling rates.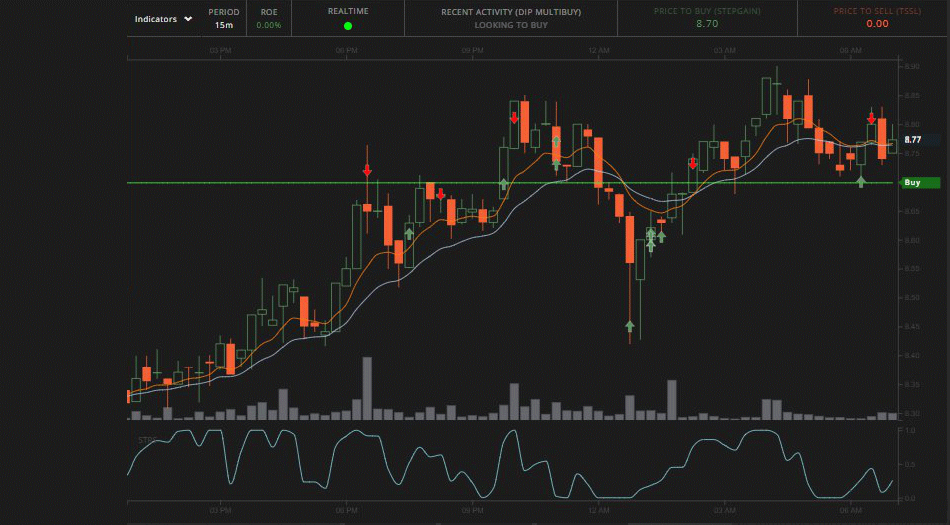 Bust bags
Get rid of bags
Made a bad buy and forgot to set a stop limit? It happens and Coinbot can help.
You can use the powerful DCA capabilities in Coinbot to deal with your trading bags. It works by aggressivly averaging down the price per unit, then sell at profit and stop trading the asset.
Alternatively you can use Reversal Trading to accumulate in markets that are strongly trending down. This works by repeatedly selling assets and buying back more units at lower rates. Reversal Trading works with the initial capital only, and uses this to accumulate ever more units.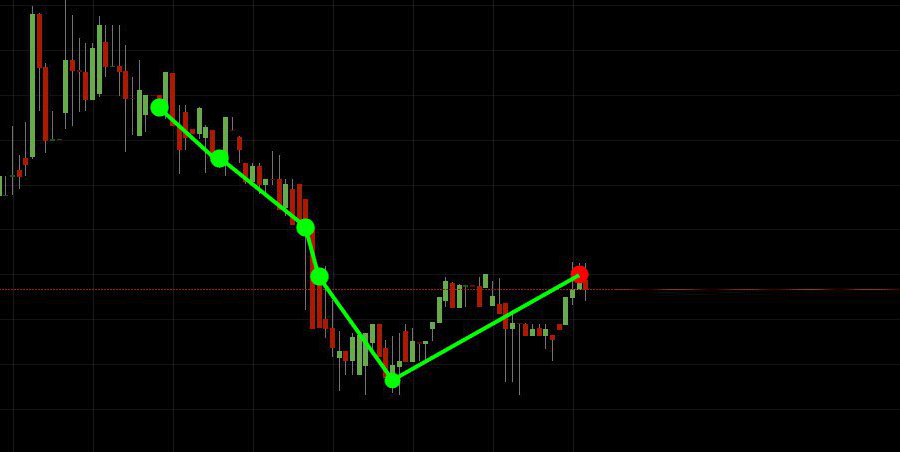 Full customization
Execute TradingView alerts
Using the TradingView add-on, Coinbot can listen to incoming email alerts from tradingview.com and immediately execute the orders at your exchange.
You can use this to easily execute fully custom strategies coded in pine script on any supported exchange. Simply make sure your script sends alerts that conform to the alert message syntax that Coinbot accepts.
You can also mix Coinbot strategies with TradingView alerts. This allows for many different scenarios like:
Run a Coinbot strategy for buying and selling, add extra buys at alerts for bottoms
Buy using TradingView alerts, sell using Coinbot price trailing
Trade primarely using TradingView alerts, but use Coinbot for DCA